Marijuana Reform Emerges as a Central Issue for 2020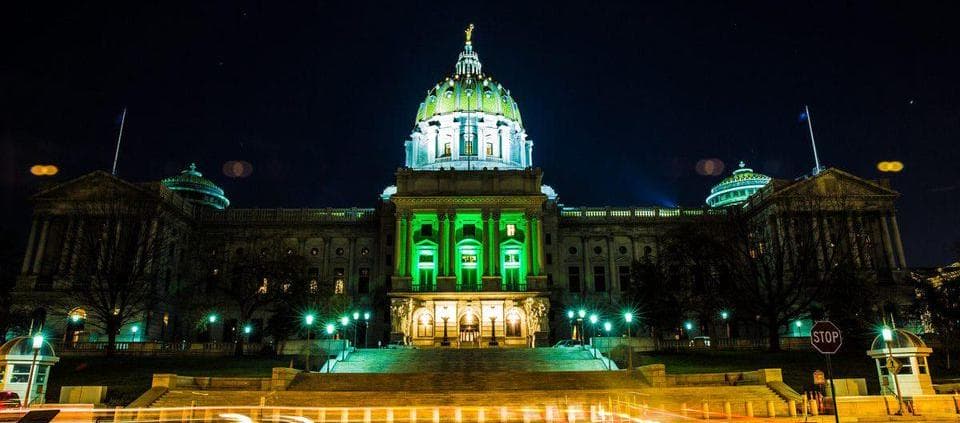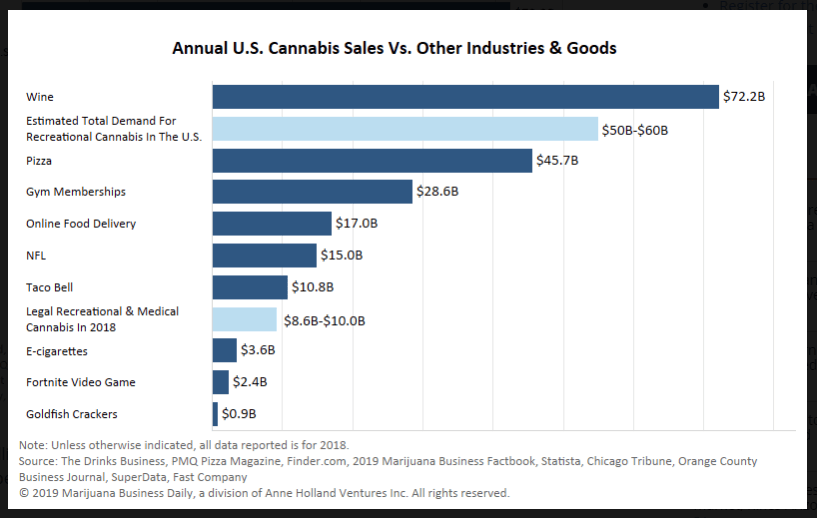 Earlier this month, the House Subcommittee on Crime, Terrorism and Homeland Security heard testimony on the effects of cannabis prohibition on American lives from a powerful coalition of policy advocates.
The coalition, which formed on July 9th 2019, calls itself the Marijuana Justice coalition and counts powerful civil rights organizations like the ACLU, Human Rights Watch, Students for Sensible Drug Policy and NORML among its members.
The group's mission statement is to "advocate for federal marijuana reform through a racial justice lens," echoing an emerging trend that links legalization legislation to corrective measures designed to benefit urban and minority communities that have historically been hit hardest by the enforcement of marijuana laws.
Queen Adesuyi, Policy Coordinator at the Drug Policy Alliance's office of National Affairs and an unofficial spokesperson for the Marijuana Justice Coalition, said of the group in a statement, "This coalition was formed with the goal of reforming federal marijuana laws, but doing so in a way that gives back to the communities most impacted by the war on drugs. Black and brown people have been traumatized by our racist marijuana laws and, as the federal government embraces reform, our groups will make sure that any proposal will repair the damage done to those communities."
The group's principles for federal marijuana reform, according to their official statement (you can read the full text here) are as follows:
Descheduling marijuana, as maintaining marijuana on the Controlled Substances Act serves to preserve federal criminalization and enforcement.

Criminal justice reform provisions (e.g. expungement, resentencing).

Provisions eliminating barriers to access to public benefits (e.g. nutrition assistance, public housing, etc.) and other collateral consequences related to an individual's marijuana use or previous arrest or conviction.

Provisions eliminating unnecessarily discriminatory elements for marijuana use, arrests and convictions, including drug testing for public benefits or marijuana use as a reason for separating children from their biological families in the child welfare system.

Provisions that ensure that marijuana use or participation in the marijuana industry does not impact the immigration status of noncitizens nor their ability to naturalize.

Marijuana tax revenue be directed to local units of government and community-based organizations to reinvest in individuals and communities most impacted by the war on drugs, particularly through programming that helps eliminate the collateral harms of marijuana prohibition, especially for individuals with systemic and structural barriers to employment and/or living in high-poverty communities.

Marijuana tax revenue be directed to support entrepreneurs from communities directly impacted by the war on drugs with a process to provide them with the requisite capital to develop cannabis businesses, and encourage emerging licensing programs to be inclusive and reflective of their communities.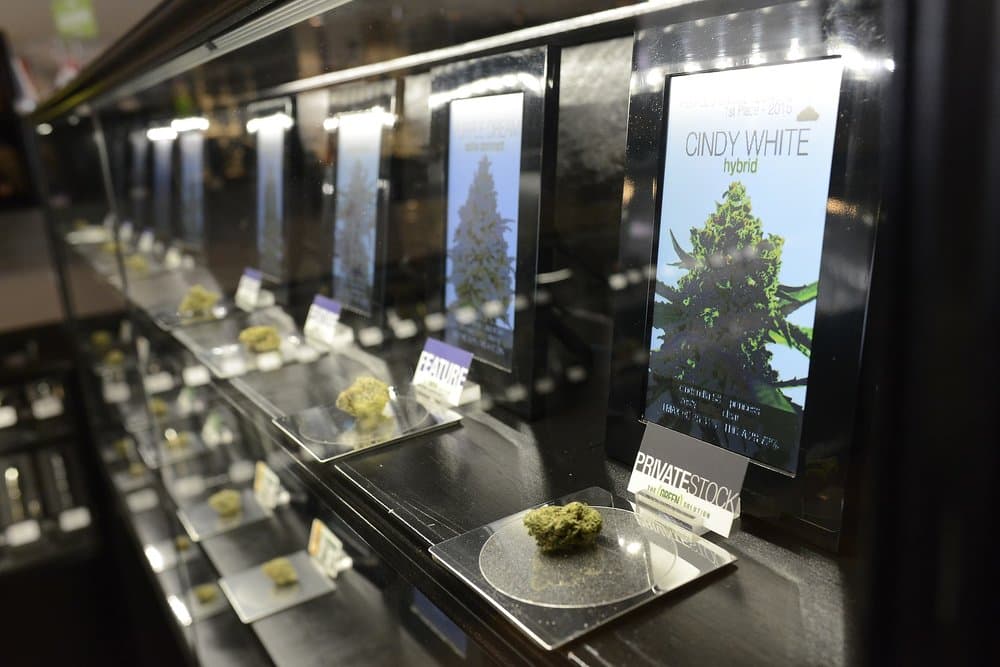 When Colorado first legalized recreational marijuana in 2014, controversy still raged over what the far-reaching effects might look like across the state's economy and culture. As of this year, that debate has largely settled into consensus—cannabis legalization in Colorado has been a resounding success.
On June 1, the state announced it had surpassed $1 billion in legal cannabis sales, outpacing every year since the legalization efforts passed.
Demand shows no signs of slowing: April 2019 marked the largest monthly take ever—a whopping $24.2 million—with May not far behind.
According to New York investment firm Grizzle, Colorado boasts the highest per-person sales of any state, averaging $280 per year compared with the $220 and $130 for the next two highest states, Washington and Oregon.
"Colorado really embraced the industry," says Morgan Fox, a spokesperson for the National Cannabis Industry Association. while other states, like Washington, didn't in quite the same way. The regulatory structure is more conducive to business. It was more cannabis tourism friendly than Washington and saw a massive influx of people coming in to see what it was all about."
According to a report by SMARInsights, 25% of people who visited to Colorado between 2013 and 2018 listed legal cannabis as one of the reasons they chose it as their destination.
Indeed the revenues from legal cannabis account for approximately 3% of Colorado's $30 billion budget, funding valuable social and economic initiatives like education, healthcare, public literacy, and drug prevention.
"[Colorado] is further ahead when it comes to selling higher-revenue things," said Scott Willis, Grizzle's head of research. "That makes its per-person revenue look good."
Colorado Governor Jared Polis is understandably pleased by all the success—he has consistently championed reforms that open up the industry even more. "We were one of the first states to create a comprehensive approach to the cannabis market," he told CNBC earlier this month. "We built a first-mover advantage into a strong leadership role in America and around the world."
As other states scramble to stand up their own legal cannabis industries, Polis was optimistic that cannabis will become legal at a federal level soon, in the process fueling more growth for the Colorado cannabis sector: "A lot of the Colorado technology and know-how will help power the industry as more states come online," he says. "From our point-of-sale systems and chemistry and business systems, we're well positioned."
Former Vice President Joe Biden, Massachusetts Senator Elizabeth Warren, and Vermont Senator Bernie Sanders. (Matthew Putney/AP/Shutterstock; Paul Sancya/AP/Shutterstock; Ronen Tivony/SOPA Images/Shutterstock)
Donald J. Trump: Moderately Supportive
Since the beginning of his presidency, Donald Trump's position on marijuana legalization has been precarious at best. Trump himself is famously a teetotaler, and his first attorney general Jeff Sessions was a notorious anti-cannabis hawk who rescinded the Obama-era Cole memo, which instructed the Department of Justice to take a largely deferential approach to state law regarding cannabis.
However, since Sessions resigned his post, Trump has indicated tacitly that he is supportive of states' rights and as such, would not instruct the DOJ to pursue enforcement against state-legal cannabis programs. Trump has also publicly said he intends to support senator Cory Gardner's STATES act, if passed, which is one of the more prominent pro-cannabis bills currently active in the legislature. The president told USA Today in June of last year that he would likely support the measure:
Even senator Gardner himself has been optimistic about President Trump's support on the issue, saying in a statement, "President Trump has assured me that he will support a federalism-based legislative solution to fix this states' rights issue once and for all."
Elizabeth Warren: Supportive
Despite declining to make any public statements while her home constituency, Massachusetts, legalized cannabis in 2016, Warren has since come out in favor of reform. In fact, she co-sponsored the bipartisan STATES act with Colorado Senator Cory Gardner this year, which is seen as one of the preeminent cannabis states' rights bills currently in development.
Kamala Harris: Supportive
In February, Harris came out in full support of cannabis legalization on a New York radio show, even going so far as to admit using it in college, underscoring just how far the American public has come in its mainstream acceptance of cannabis and cannabis users.
Bernie Sanders: Supportive
It's hardly a mystery where the whimsical senator from Vermont shakes out on legal weed. He partnered with fellow candidate and senator Cory Booker to introduce the Marijuana Justice Act earlier this year, which is considered the most straightforward path to cannabis legalization, insofar as it exempts the plant from the Controlled Substances Act and leaves legal status entirely up to the states.
Pete Buttigieg: Supportive
The mayor of South Bend, Indiana has come out in full support of legalization, attributed to his experience at Harvard getting caught using cannabis and not being arrested for it. "A lot of [non-white] people probably had the exact same experience…and maybe would have been derailed in their college career because of it."
Joe Biden: Against
Biden has remained largely silent on the issue of legal weed as of late, but his history troubles marijuana reform advocates. As a senator in the 80's he was instrumental in driving the increase in drug enforcement as part of the so-called "War on Drugs," to which cannabis owes much of its misguided legal status today. Legalization advocates have called Biden "the worst candidate in the race."
Cory Booker: Supportive
Booker has been one of the strongest voices in the field in support of legalization, especially to the extent legislation can be used to promote racial and social equality, one of the key issues in his platform. He worked with Senator Sanders to re-introduce the Marijuana Justice Act, calling it "bigger than presidential politics" and saying such things as "it's not enough to just legalize marijuana at the federal level — we should also expunge records of those who have served their time, and reinvest in communities hardest hit by the failed War on Drugs — which has really been a war on people."
Amy Klobuchar: Supportive
Klobuchar has said explicitly that she "supports the legalization of marijuana," but proceeds to tow the states' rights line. Curiously, she has signed on to Warren's STATES act, but has declined to support the more heavy-handed Marijuana Justice Act sponsored by Sanders and Booker. "[I] believe that states should have the right to determine the best approach to marijuana within their borders."
Beto O'Rourke: Supportive
Although his governing history on the matter is light, O'Rourke has been a strong and vocal component of legalization since his beginnings as a city councilman in El Paso, Texas. He's even authored a book on the subject, titled Dealing Death and Drugs: The Big Business of Dope in the U.S. and Mexico: an Argument for Ending the Prohibition of Marijuana.
Jay Inslee: Supportive
As governor of Washington, which has legalized cannabis, Inslee is indeed supportive and supports legalization at both the federal and state level.
Kristen Gillibrand: Supportive
Gillibrand has come out emphatically in support of legalization, calling it a "top priority" for her would-be administration and signing on to support virtually every noteworthy reform measure currently active in Congress. Interesting for emerging market investors, Gillibrand has also supported a bill that would expand research into medical cannabis, one of the last bastions of tough opposition, courtesy of the entrenched lobbying interests of the pharmaceutical industry.
Andrew Yang: Supportive
I'm for full legalization of marijuana. I would go a step further and on 4/20, 2021, exactly 2 years from today, I would pardon everyone who's in jail for a low-level, non-violent marijuana offense and I would high five them on their way out of jail. ? pic.twitter.com/Q8txZNa2I1

— Andrew Yang (@AndrewYang) April 20, 2019
Although considered a relative newcomer and longshot, Yang is finding traction among younger voters and is a vocal supporter of legalization. He's even gone as far as to propose a "mass pardon" for low-level weed offenders on April 20th, 2021. April 20th is considered by many to be an (albeit unofficial) holiday celebrating cannabis.
Bill deBlasio: Supportive
We should legalize marijuana & release nonviolent offenders who've been incarcerated because of it. The most dangerous drug dealers in America are legal pharmaceutical companies that knowingly overmanufacturer, falsely advertise & promote overprescription of addictive substances.

— Marianne Williamson (@marwilliamson) April 27, 2019
DeBlasio has cited his family history of addiction as one of the main reasons he supports marijuana legalization, although he told the New York Times he would prefer maintaining bans on public consumption and any use by individuals under the age of 21.
Marianne Williamson: Supportive
Williamson supports legalization of marijuana, citing opioids as a much greater threat to public health and safety. She also supports the release of non-violent marijuana offenders from incarceration.
John Delaney: Supportive
Delaney supports the federal government reclassifying marijuana and allowing the states to legalize it as they so please.
Michael Bennet: Supportive
Despite opposing his many of his fellow candidates calls for universal healthcare, Bennett signed on in support of Sanders' Marijuana Justice Act, which would exempt cannabis from the Controlled Substances Act, highlighting the broad appeal of cannabis to the base of the democratic party.
John Hickenlooper: Supportive
Marijuana, Cheetos & Goldfish all legal in CO. Now we'll have the $$ to regulate, enforce & educate. #copolitics

— John Hickenlooper (@Hickenlooper) November 6, 2013
The former governor of Colorado, ironically once opposed to legalization, has since changed his stance on the issue. He voiced deferential support to the voters after the referendum in 2012 that legalized cannabis in his constituency.
Tim Ryan: Supportive
Ryan wrote an op-ed in CNN in 2018, laying out his view that marijuana should be legal in all 50 states.
Seth Moulton: Supportive
Moulton was actually one of the first and few Massachusetts representatives thatsupported his state's legalization measure before it was voted on in 2016.
Wayne Massem: Supportive
Massem has said he believes states should be free to legalize without interference from the federal government, echoing a common argument among many legalization advocates.
Of the three candidates who did not express strong rationale either for or against legalization, Tusli Gabbard and Julian Castro tend to lean towards legalization, while Steve Bullock's views on the issue are unknown.
The fact that only one democratic primary candidate is potentially against marijuana legalization and the rest are supportive, in many cases vocally, should serve as a promising sign to those involved in the legal cannabis industry today. It's clear that public opinion continues to push the political discussion closer to major reform and that the cannabis legalization agenda is here to stay.
Plus: Read Green Market Report's Executive Profile of KEY Investment Partners Advisory Board Member Marion Mariathasan Here:
DISCLAIMERS: This site is not intended to provide any investment, financial, legal, regulatory, accounting, tax or similar advice, and nothing on this site should be construed as a recommendation by Key Investment Partners LLC, its affiliates, or any third party, to acquire or dispose of any investment or security, or to engage in any investment strategy or transaction. An investment in any strategy involves a high degree of risk and there is always the possibility of loss, including the loss of principal. Nothing in this site may be considered as an offer or solicitation to purchase or sell securities or other services.
https://imagecdn.keyinvestmentpartners.com/wp-content/uploads/2019/08/PhiStatehouse.jpg?strip=all&lossy=1&quality=75&ssl=1
553
960
Rob
https://imagecdn.keyinvestmentpartners.com/wp-content/uploads/2020/10/KEY_Logo_Color_600px-web-300x152.png
Rob
2019-08-01 17:09:22
2020-10-15 21:40:27
Marijuana Reform Emerges as a Central Issue for 2020