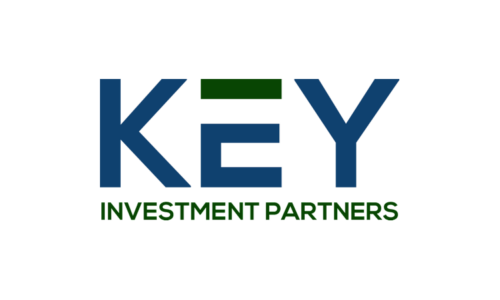 We hope everyone is thriving through the heat of summer!
We have some exciting news around KEY's most recent capital deployments to update you all on! If these deals excite you, we highly recommend reaching out for an indepth update on the opportunities KEY is currently sourcing and moving forward with. From Tech Companies to Cannabinoid refinement companies, KEY is currently raising for some impressive projects that are worth looking into.
KEY In The News

For the first time in 40 years, U.S. investors are navigating crushing inflationary pressures as they seek to protect their investments while concerns about recession grow. However, just as there are investment strategies and tactics to deploy during a strong economy, the same holds true during periods of high inflation. Jordan Youkilis was recently featured in Benzinga to give his opinion on "Why Cannabis Is An Excellent Investment Opportunity In A Challenging Economy". To read the full article, click here.

According to trends identified by the KEY team, Cannabis investors are opening their wallets to a wider variety of cannabis businesses as a reduction in stigma surrounding the plant, expanding markets and increasingly successful operations convince investors of the viability of the industry. To learn more and read the full article, click here.

In other news, the KEY Investment team is excited to announce our most recent investment in an Ohio-based Tier I operator, Farmaceutical RX. Ohio continues to be a very attractive state for cannabis operators as it has a significant regulatory moat for existing license holders. We are incredibly excited to be supporting the Farmaceutical RX team.
Cannabis Unlocked – The KEY Podcast
Cannabis Unlocked is KEY's ongoing podcast series hosted by the founders at KEY Investment Partners, which features insights from some of the industry's leading operators discussing their endeavors in cannabis and what it takes to have an impact in this emerging industry.
Jordan Youkilis (Founding Partner at KEY) recently welcomed Erich Maelzer and David Miller, from Flow Gardens to the podcast to talk about their journey into hemp and some of the intricacies behind this often overlooked side of the cannabis and hemp industry. 
Then, Jordan spoke with Natalie Papillion, Director of Strategic Initiatives at Last Prisoner Project to discuss Natalie's journey leading up to Last Prisoner Project followed by the impact Last Prisoner Project has on criminal justice reform.
Tiby Erdely (Founding Partner at KEY) also hosted Josh Rubin, the CEO at Day Three Labs onto the cannabis unlocked series. With Day Three Lab's revolutionary product Unlokt, allowing cannabinoids to bind with proteins much of the conversation was steered towards the importance of consistent cannabis products for both consumers and patients and how Rubins team is pushing the envelope when it comes to efficacious delivery of cannabinoids.
Later, Tiby Erdely and Dave Neundorfer (CEO of Open Book Extracts) discuss the Open Book Extracts (OBX) journey and their focus on creating consistency and repeatability in cannabinoid products. Dave and Tiby discuss Open Book Extracts focus on non-THC Cannabinoids, why this is the next phase of cannabis evolution and how OBX leverages this focus to create unique products for the clients.
Finally, in our most recent episode Tiby Erdely chats with Zack Ein (Founder and CEO of Grassdoor) to discuss Grassdoor's transition out of a software development agency which built complicated mobile apps into the most reliable cannabis delivery platform in the California market. Zack and Tiby dive into Grassdoor's focus on improving the "last mile" problem created by delivery regulations in California, how this forced a deeper understanding of the problems existing POS platforms have with the California delivery and how Grassdoor leveraged this insight to their advantage.
Industry News
BDSA recently gave their insights into how and why the cannabis consumer boom continues to grow. Find more on the report linked here.
A group of six progressive U.S. senators criticized the Biden administration's "extraordinarily disappointing" response to their request last year to remove marijuana from Schedule I of the Controlled Substances Act, a category reserved for drugs that have no accepted medical use. More information linked here.
Seed to Sale software company, Canix, successfully raised $10m in their Series A. More information linked here. 
Glass House Brands added 3 dispensaries to its roster recently. Bringing them to 10 locations throughout California. More information linked here.
Item 9 Labs out of Arizona recently acquired Wild Card Cannabis out of Canada for $12.8M. More information linked here.
DISCLAIMERS: This site is not intended to provide any investment, financial, legal, regulatory, accounting, tax or similar advice, and nothing on this site should be construed as a recommendation by Key Investment Partners LLC, its affiliates, or any third party, to acquire or dispose of any investment or security, or to engage in any investment strategy or transaction. An investment in any strategy involves a high degree of risk and there is always the possibility of loss, including the loss of principal. Nothing in this site may be considered as an offer or solicitation to purchase or sell securities or other services.
https://imagecdn.keyinvestmentpartners.com/wp-content/uploads/2022/07/KEY-Investment-Partners-Logo.png?strip=all&lossy=1&quality=75&ssl=1
300
500
Key Investment Partners
https://imagecdn.keyinvestmentpartners.com/wp-content/uploads/2020/10/KEY_Logo_Color_600px-web-300x152.png
Key Investment Partners
2022-07-28 01:16:23
2023-05-30 13:38:03
Newsletter – July 2022