KEY Investment Partners to Partner with CanopyBoulder to Provide Cannabis Investors a Hub for News, Updates, and Deals
KEY Investment Partners will partner with CanopyBoulder to provide cannabis & hemp investors with a hub for news, updates, and deals during this difficult time. The platform kicks off on April 7th with pitches from 10 top-performing cannabis and hemp companies, followed by a panel of VCs on how COVID-19 is impacting the investment landscape. For ten weeks following the kick-off, CanopyBoulder and its partners will be adding new content each week to keep investors up to speed and engaged. Join us by registering here.

Q2 2020 PitchBook: COVID-19's Influence on the US VC Market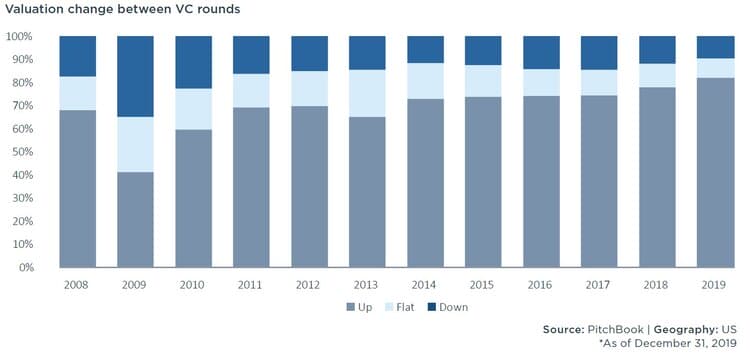 PitchBook released an interesting report last week on COVID-19's influence on the US venture capital market. Below are some key takeaways from the Pitchbook report which can be found here.
Expect a decline in total venture transaction volume over the next few quarters.
We have already seen a downward shift in valuations, and deal terms have swung back in favor of investors following a prolonged movement toward founder-friendly terms.
Startups needing to raise capital in the current environment will increasingly encounter liquidation preferences, dividend rights and other investor protections.
We do expect a decline in total venture transaction volume over the next few quarters. This decline will likely be accompanied by an overall increase in deal quality, as VCs reserve capital for the most promising portfolio companies and as new deals receive more scrutiny.
During the last recession, angel & seed activity actually increased as interest in the stage began to boom during a period of prolonged growth.
One reason we expect sustained investment activity is that it's become a common belief that companies formed during a recession end up being some of the most successful.
VC GPs are likely to focus on supporting existing portfolio companies and their capital needs rather than establishing new startup relationships.
Companies that have raised capital recently may have the ability to downsize and lengthen runways, but the growth projections that accompanied the price of the previous round will be tougher to reach.
We expect tech-enabled, contract-based businesses, such as SaaS companies, to remain relatively resilient, because many contracts are locked in for at least a few more months.
In general, customers are not going to be reevaluating long-term enterprise technology contracts, especially if the economy bounces back fairly quickly.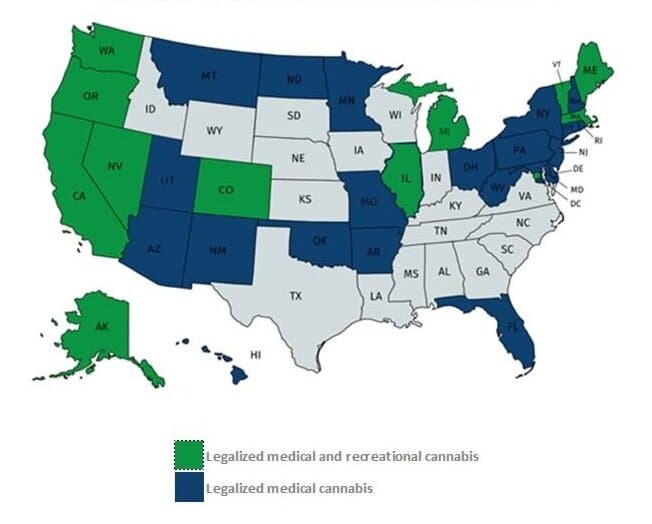 As the US continues to experience economic damage from the coronavirus pandemic, U.S. cities and states can expect to face a significant decrease in tax revenue given the loss of the business activity. However, there is a silver lining for cannabis industry staff, cannabis entrepreneurs and investors.
"There's a simple and effective solution for states and cities to help cover their huge budget shortfalls after the COVID-19 pandemic subsides: legalize recreational sales of marijuana." – DataTrek Research's Jessica Rabe
According to the state comptroller, New York may see a revenue drop of $4 billion to $7 billion compared to its original 2020 forecast. This is a material variance as New York's total budget is $87.9 billion.
"We've been thinking a lot about how life will change post-virus, and one big difference will be that state and local governments are going to encounter large unexpected tax receipt shortages," Rabe writes. "That's particularly true when it comes to sales and income taxes amid stressed consumer balance sheets and massive layoffs. And unlike the Federal government, states can't print unlimited amounts of money."
Legalization of cannabis for adults, Rabe points out, could be a really easy way to shore up tax basis without driving people out of state, as raising income tax might do. Already it has been successful at raising "hundreds of millions of dollars annually in states like Colorado," she said. There are currently 11 states with legalized recreational cannabis and another 15 that have decriminalized the drug in one way or another.
"If Colorado can raise +$300 million from recreational and medical marijuana sales in a year, New York can certainly earn over $1 billion as long as the state taxes and regulates adult-use sales reasonably," said Rabe, who noted that Colorado's approach has yielded better results than California, which has missed revenue projections.
The bottom line is that after the pandemic is over, states may look to the legalization of cannabis as a means to fill large holes in their budgets. The pandemic-induced decrease in tax revenues may end up being the final push towards legalization that some state legislators needed.
DISCLAIMERS: This site is not intended to provide any investment, financial, legal, regulatory, accounting, tax or similar advice, and nothing on this site should be construed as a recommendation by Key Investment Partners LLC, its affiliates, or any third party, to acquire or dispose of any investment or security, or to engage in any investment strategy or transaction. An investment in any strategy involves a high degree of risk and there is always the possibility of loss, including the loss of principal. Nothing in this site may be considered as an offer or solicitation to purchase or sell securities or other services.
https://imagecdn.keyinvestmentpartners.com/wp-content/uploads/2020/10/KEY_Logo_Color_600px-web-300x152.png
0
0
Rob
https://imagecdn.keyinvestmentpartners.com/wp-content/uploads/2020/10/KEY_Logo_Color_600px-web-300x152.png
Rob
2020-04-05 20:40:46
2023-05-30 13:43:35
KEY Investment Partners to Partner with CanopyBoulder to Provide Cannabis Investors a Hub for News, Updates, and Deals