Be Fearful When Others Are Greedy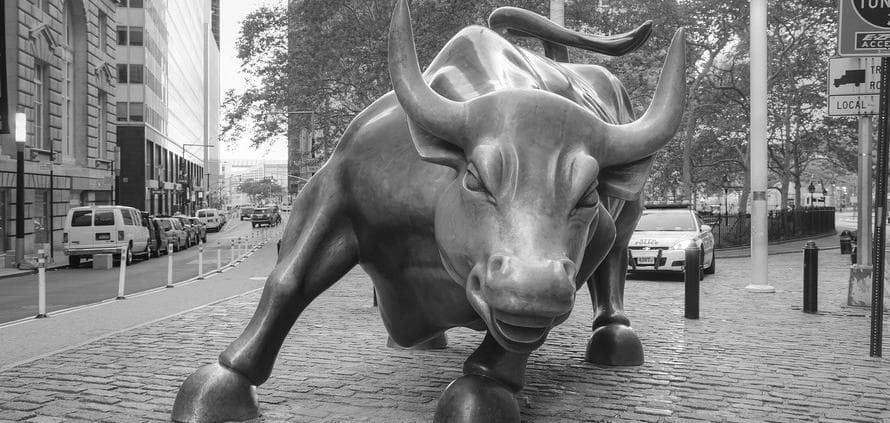 Warren Buffet once said that the wise investor should be, "Fearful when others are greedy and greedy when others are fearful." We've all heard the saying, but how many of us abide by it?
Since the inception of KEY, we've consistently questioned cannabis valuations in the public markets and have constantly emphasized to our clients the importance of thorough due diligence and a targeted strategy when evaluating investments in the space. The recent wave of missed earnings from the large public players comes as no surprise. See our blog post from April 3rd this year, "What Investors Can Learn From the DOT-COM Boom". Simply stated, we believe that many of the large public cannabis companies have been overvalued due to massive, unrealistic growth expectations by investors – recently we've began to watch these growth expectations and valuations come back to reality.
In addition to the missed earnings and public markets correction, the recent vaping crisis has also become a topic that has stoked investor fears. While the vaping crisis has been a short-term headwind to the industry as some regulators have reacted inappropriately to the headlines, a deeper look at the science clearly shows vaping illnesses have been caused overwhelmingly by black market products. Since the past 40 years have shown us that prohibition cannot eliminate black market demand for marijuana, it's time we move from prohibition to regulation – only by testing and monitoring products sold legally can we ensure the safety of cannabis consumers.
These slight hiccups in the cannabis market should not scare cannabis investors – the opportunity is still very real, it's just going to take time to develop. The path towards legalization will certainly not be a straight line, so investors should expect for there to be bumps along the way and should have a strategy that has some level of resilience to these bumps. BDS Analytics predicts that the legal cannabis market will grow by around 3x over the next 5 years. We believe the cannabis opportunity is ripe for the taking for those investors who have a deep knowledge of the space and are willing to invest with their proper 'risk hats' on as one of my early mentors would say.
In fact the current environment, where valuations are coming back down to earth, creates an opportunity for prudent investors. A capital constrained industry coupled with a sound investment strategy and robust pipeline of investments has the potential to yield some very interesting results. You might now see where I was going with the opening line from Warren Buffet…
People say timing and luck matter and it's hard to argue that – we could have not asked for better timing when we founded KEY. We believe investments made in this post-valuation-correction era will yield superior results when compared to portfolios with heavy vintage exposure from 2017 up to Q3 2019 (that does not mean there will not be winners in those vintages).
By focusing on the ancillary space, we believe we can achieve superior risk-adjusted returns and avoid several of the risks that plant touching companies continue to face today. We target the 'picks-and-shovels' of the cannabis space or in other words, the companies 'behind the scenes' which are providing mission critical infrastructure to the industry while also not generating revenue derived from touching the plant directly. I've outlined a few high level reasons why we believe this space is more attractive, which can also be found in the white paper we published a couple of months back (available for download).
 Ancillary businesses face less regulatory risk than plant touching businesses;

Ancillary businesses can conduct business across state lines while plant touching businesses cannot;

Ancillary businesses are not affected by Section 280e of the tax code which hurts the profitability of plant-touching businesses; and

Ancillary businesses generally have lower start-up costs, are more scalable, and are less commoditized than cultivation and dispensary retail.
In conclusion, given the massive funding gap that exists in the space and the recent decline in valuations, we believe the cannabis market is at an inflection point. It's important when evaluating investments that we don't become over excited about the projected growth of the industry, but instead use fundamental analysis and thorough due diligence to reduce risk prior to deploying capital. We believe that KEY holds the key (a lot of puns here) – our strategy focuses on finding high quality businesses which exhibit the necessary characteristics to survive the bumps we expect in the future on the rocky road to legalization.
Be greedy when others are fearful.
DISCLAIMERS: This site is not intended to provide any investment, financial, legal, regulatory, accounting, tax or similar advice, and nothing on this site should be construed as a recommendation by Key Investment Partners LLC, its affiliates, or any third party, to acquire or dispose of any investment or security, or to engage in any investment strategy or transaction. An investment in any strategy involves a high degree of risk and there is always the possibility of loss, including the loss of principal. Nothing in this site may be considered as an offer or solicitation to purchase or sell securities or other services.
https://imagecdn.keyinvestmentpartners.com/wp-content/uploads/2019/11/WallStBull.vF_.jpg?strip=all&lossy=1&quality=75&ssl=1
501
890
Rob
https://imagecdn.keyinvestmentpartners.com/wp-content/uploads/2020/10/KEY_Logo_Color_600px-web-300x152.png
Rob
2019-11-20 20:10:55
2020-10-15 21:40:12
Be Fearful When Others Are Greedy