National Legalization in the United States Could Result in Nearly $130 Billion in Tax Revenue, and an Estimated 1.6 Million New Jobs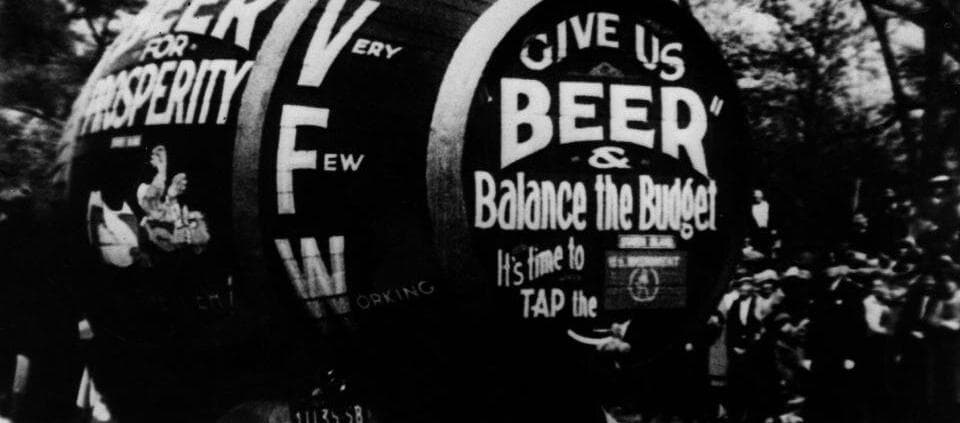 National Legalization in the United States Could Result in Nearly $130 Billion in Tax Revenue, and an Estimated 1.6 Million New Jobs
Forbes released an insightful article discussing how cannabis legalization will be key to an economic recovery, similar to how the lift of alcohol prohibition helped the US recover from The Great Depression.
Some takeaways:
States across the country have already been turning to cannabis businesses as a source of much needed tax revenue and jobs for their citizens. Nearly every state with legal cannabis has deemed marijuana businesses to be essential during Covid-19-fueled shelter-in-place orders.
Today, 11 States have legalized recreational cannabis use even though cannabis is still a Schedule I substance at the federal level. This mirrors a trend from the days of alcohol prohibition, where cities like New York openly flouted prohibition laws and refused to enforce criminal penalties against the myriad of speakeasies that arose to quench New Yorkers' thirst for booze.
States across the country are looking to cannabis to fuel both tax revenue and job growth. The cannabis industry currently employs nearly 250,000 full time jobs – and these numbers only scratch the surface for an industry that remains illegal federally and in nearly 80% of the states.
It is estimated that 30% of Mexican drug cartel revenue is derived from illicit cannabis trafficking, something that would largely disappear with legalization, similar to how alcohol trade gangsters (Capone) watched their profits dry up after alcohol prohibition was lifted.
American attitudes towards legalization have shifted dramatically over the past decade, with Gallup finding support for legalization having risen 30% between 2005 and 2018, with 66% of Americans currently in favor of legal cannabis.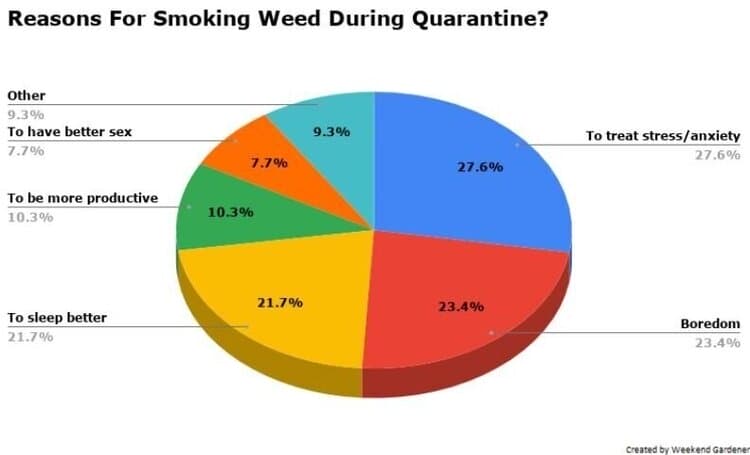 The Influence of Covid-19 on Marijuana Smokers (Survey of 1,000 Americans)
The Weekend Gardner surveyed over 1,000 people in varying age groups about their cannabis usage during the lockdown. The survey found that cannabis usage has increased significantly, and is primarily used to sleep better and to reduce stress, anxiety, and boredom. The full article by Alan Wood can be found here. Some interesting highlights from the study:
56.4% of our survey participants agreed that recreational cannabis should be deemed essential during quarantine.
Nearly half of the respondents will keep their smoking habit after the lockdown.
Respondents believe eating edibles is the safest way to consume THC – 32% of smokers admitted, and consider drinking alcohol dangerous amid COVID-19.
The number of heavy pot smokers increased by 5% during the quarantine.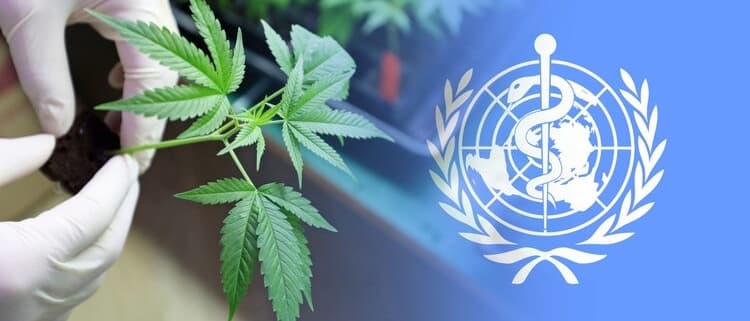 UN Body Preparing for December Vote on WHO Cannabis Recommendations Despite Coronavirus
A document prepared by the chair of the United Nations Commission on Narcotic Drugs (CND) has laid out a course to keep on track for December's key vote on the World Health Organization's cannabis scheduling recommendations. This is positive news for industry stakeholders, and while the likely outcome of the vote is not yet known, it could have far-reaching implications for the global cannabis industry. The full article, by MJ Biz Daily, can be found here.
One recommendation by the CND would recognize the medical value and a lesser potential for harm of cannabis at a U.N. level – making it easier for member countries to adopt medical cannabis programs.
Another recommendation would ease restrictions on CBD products.
The WHO's Expert Committee on Drug Dependence (ECDD) – which drafted the recommendations on cannabis scheduling – is scheduled to meet in October, "which means that with the current CND plan, there's a chance to discuss the outcome of the informal intergovernmental debate at the ECDD meeting," according to Martin Jelsma, drugs and democracy program director at the Netherlands-based Transnational Institute.
According to the document prepared by the CND, "the participation of subject-matter experts is highly desirable for a focused and rich discussion," and it encourages that the delegations of countries include "experts with substantive knowledge on economic, social, legal and administrative matters to allow for in-depth discussions."
Regardless of the outcome of the meeting, the meeting signifies that cannabis remains an important topic at the global level.
DISCLAIMERS: This site is not intended to provide any investment, financial, legal, regulatory, accounting, tax or similar advice, and nothing on this site should be construed as a recommendation by Key Investment Partners LLC, its affiliates, or any third party, to acquire or dispose of any investment or security, or to engage in any investment strategy or transaction. An investment in any strategy involves a high degree of risk and there is always the possibility of loss, including the loss of principal. Nothing in this site may be considered as an offer or solicitation to purchase or sell securities or other services.
https://imagecdn.keyinvestmentpartners.com/wp-content/uploads/2020/06/wewantbeer.jpg?strip=all&lossy=1&quality=75&ssl=1
641
960
Rob
https://imagecdn.keyinvestmentpartners.com/wp-content/uploads/2020/10/KEY_Logo_Color_600px-web-300x152.png
Rob
2020-06-02 16:00:00
2020-11-10 17:38:48
National Legalization in the United States Could Result in Nearly $130 Billion in Tax Revenue, and an Estimated 1.6 Million New Jobs