The Many Sides of Legalization: An Investor's Guide to the Politics of Pot

before federal legalization normalizes returns, not after. But when will that be?
Most people with a reasonable level of political awareness would readily agree that the legalization of marijuana is going to happen, but if very few could readily articulate precisely how or when it will happen. Still fewer can coherently explain marijuana's confused, contradictory legal status at the state level, let alone the nuanced ways cannabis could experience a de facto legalization that would stimulate huge growth in related capital markets. In this article we detail the major legislative initiatives currently underway and outline how each presents a pathway towards some level of commercial "legalization" that would reward early-stage private equity investors.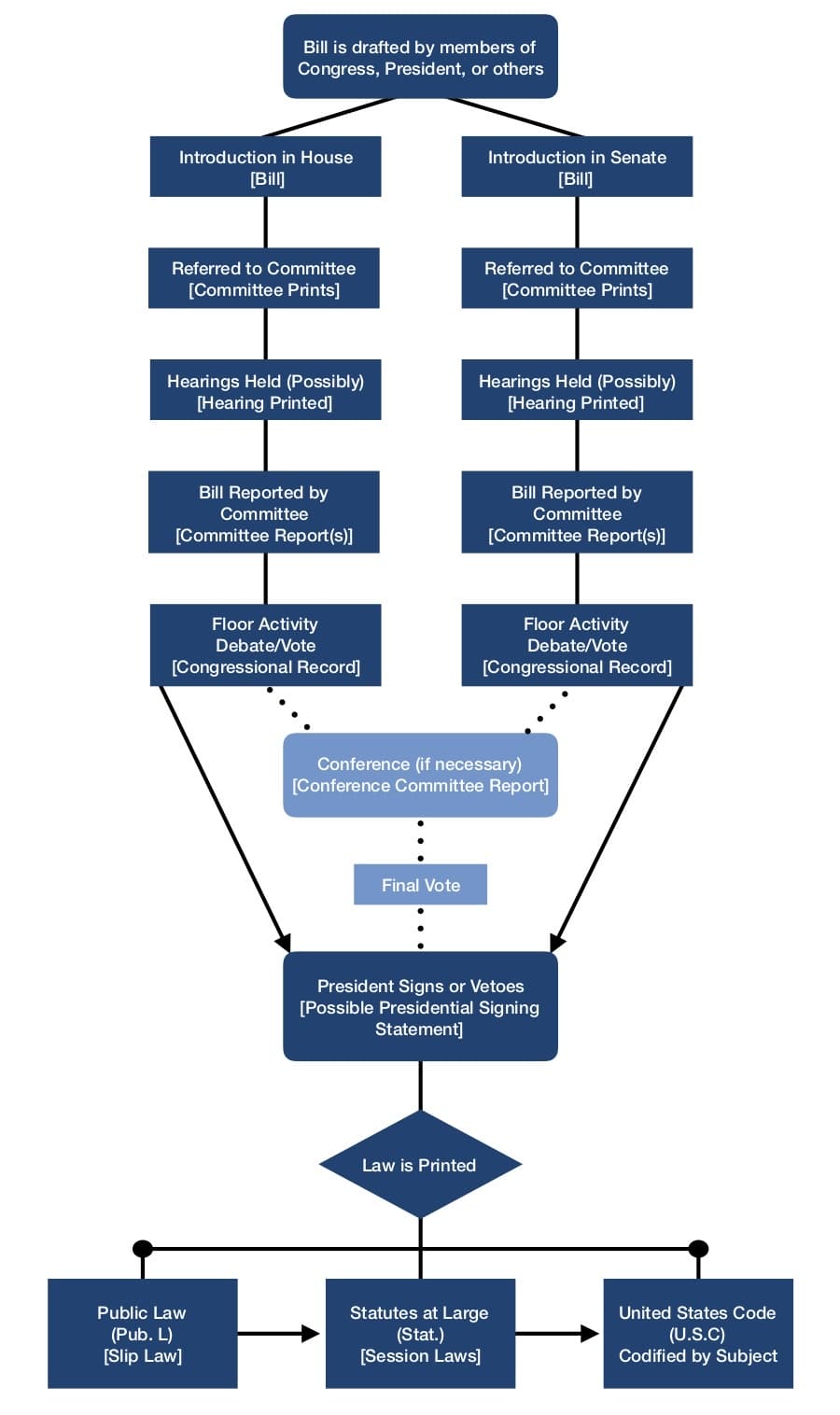 Officially, the federal government of the United States considers marijuana to be a "Schedule I" controlled substance—something with "no accepted medical use" and a high possibility of abuse and physical or psychological dependence. That one legal designation alone has far-reaching consequences on marijuana operations because it restricts not only human consumption of the plant, but also industrial uses of the plant material and research into further applications. In order to change this, Congress would need to amend this part of this law.
An amendment to the law could take several forms, but in any scenario it would begin its life via sponsorship and introduction into either the House or Senate. From there, the bill would make its way through various committees as lawmakers revised and negotiated the specific statues within the law.
Once the bill clears the relevant committee(s), it would need to be brought to the floor of its chamber of origin for debate and full vote. Assuming politicians in the original chamber agreed on the letter of the law and it passed, the bill would then go to the other chamber of congress for the same process, again starting with committee hearings. This can often be a drawn-out affair as politicians use this time to introduce their own pet projects and engage in horse-trading between their respective constituencies. Eventually, after some form of the original bill passes both houses of congress, it would make its way to the president's desk for his signature or veto.
per se at the federal level, the STATES act—which strengthens states' rights under the tenth amendment—could offer increased legal protections to cannabis-related businesses and financiers operating in compliance with state law.
States are technically able to—and many have or will have in the near future—pass their own cannabis legalization measures. The resulting legal contradiction between state and federal law places cannabis law enforcement firmly under the purview of the tenth amendment.
In simple terms, the tenth amendment says that any powers not explicitly outlined by Congress are left to the states and to the people—in other words, it defines the separation of powers between federal and state government. In states where cannabis is legal and thus in direct contradiction of federal law, the tenth amendment is naturally at the forefront of the discussion.
So what is the federal government's policy on states where cannabis is legal? In the absence of any judicial or legislative guidance on the matter, we can look to a memorandum issued on August 29th, 2013 by then-Deputy U.S. Attorney General James M. Cole during the presidency of Barack Obama. The memo, nicknamed the Cole Memo for its original author, stated that given its limited resources, the Department of Justice would not enforce federal marijuana law in states that had legalized its use in some form, essentially giving state-legal cannabis business the green light to operate where in compliance with state law.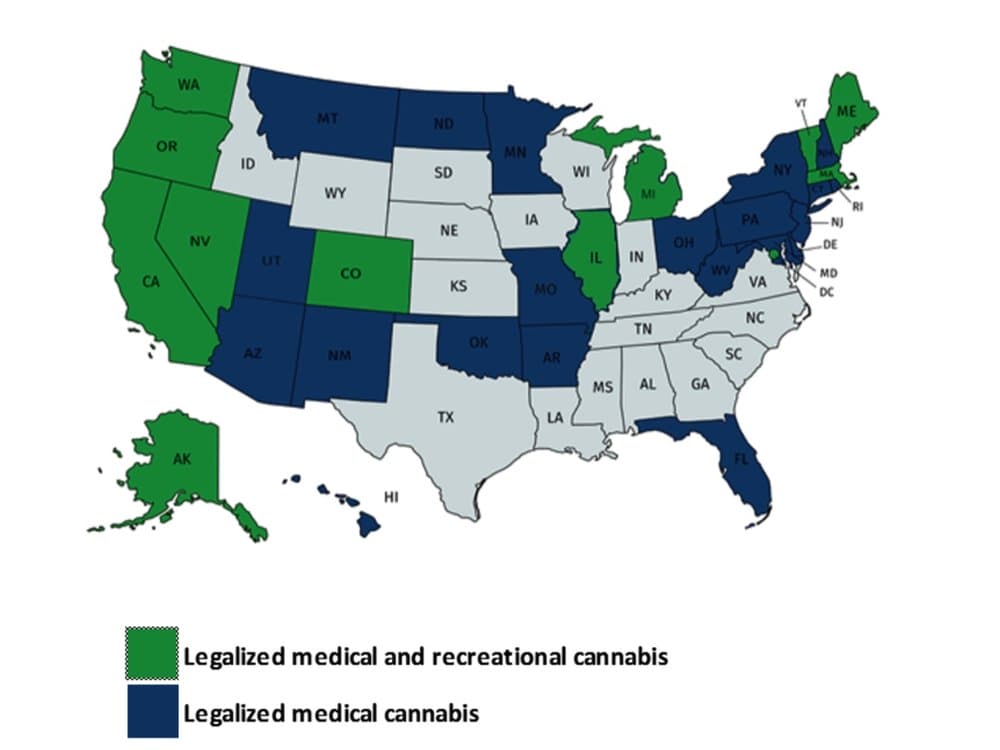 However, the Cole memo technically expired after the 2016 election took place and Jeff Sessions became Attorney General, which leaves us in the grey area we are today and exemplifies the shifting sands cannabis entrepreneurs and investors find themselves on.
In response to the Cole Memo's expiration, cannabis advocates led by Colorado senator Cory Gardner drafted the "Strengthening the Tenth Amendment Through Entrusting the States" (STATES) act , which, if passed, would formally recognize the legality of cannabis businesses operating in states where it was legal. The STATES act would codify the spirit of the Cole memo into federal law, in effect ending federal harassment of state-legal cannabis industry in a way that would transcend the changing political winds and shifting partisanship from administration to administration.
The current operations of legal cannabis businesses could almost be mistaken for their black-market predecessors insofar as they are forced to operate in cash. Current federal legislation exposes any banks that do business with cannabis companies to the risk of losing their federal charter(s), and cannabis companies are unable to access the services of major payment processors like Visa, Mastercard and PayPal. The effect of having all this cash on hand quickly becomes a burden shared by many—not only do cannabis companies have to invest heavily in security that other businesses do not need, the IRS has even had to build "cash rooms" to accommodate the sheer volume of cash inflows made by cannabis companies paying their taxes. Federal legislators are finally realizing just how asinine this is.
Just last month, the House Financial Services Committee voted 45-15 in favor of a the SAFE Banking act which would prevent the federal government from revoking the charter of banks and credit unions that accept cannabis businesses. The current version of the bill also includes an amendment extending those protections to insurers and boasts 165 co-sponsors, including 17 Republicans.
In addition to the efforts in the House, Senators Cory Gardner (R-Colo.) and Jeff Merkely (D-Ore.) filed companion legislation in the Senate that would shield banks that hold accounts for state-legal cannabis businesses.
The SAFE Banking Act has broad private sector support, including from the American Bankers Association (ABA), Credit Union National Association (CUNA), Independent Community Bankers of America (ICBA), Law Enforcement Action Partnership (LEAP), the Electronic Transactions Association (ETA), the National Cannabis Industry Association (NCIA), Mid-Size Bank Coalition of America (MBCA), The Real Estate Roundtable, and various U.S. trade associations such as the American Land Title Association (ALTA), American Property Casualty Insurance Association (APCIA) and the Reinsurance Association of America (RAA). Paypal, Constellation Brands, and 18 other corporations are engaging in lobbying efforts to support the bill as well. On top of all that, just last week, financial regulators from 25 states, both red and blue, signed a letter to congress urging them to support the measure:
It's clear that there are many different legal mechanisms that would open up the cannabis markets, both for consumer and retail industry and the financial services and business-to-business economy. What many do not fully appreciate is the sheer amount of activity around these reforms, both on Capitol hill and in capitol rotundas at the state level across the country.
DISCLAIMERS: This site is not intended to provide any investment, financial, legal, regulatory, accounting, tax or similar advice, and nothing on this site should be construed as a recommendation by Key Investment Partners LLC, its affiliates, or any third party, to acquire or dispose of any investment or security, or to engage in any investment strategy or transaction. An investment in any strategy involves a high degree of risk and there is always the possibility of loss, including the loss of principal. Nothing in this site may be considered as an offer or solicitation to purchase or sell securities or other services.
https://imagecdn.keyinvestmentpartners.com/wp-content/uploads/2019/04/img.jpg?strip=all&lossy=1&quality=75&ssl=1
1666
2500
Rob
https://imagecdn.keyinvestmentpartners.com/wp-content/uploads/2020/10/KEY_Logo_Color_600px-web-300x152.png
Rob
2019-04-25 14:31:33
2020-10-15 22:14:34
The Many Sides of Legalization: An Investor's Guide to the Politics of Pot